Electronically Signed Wills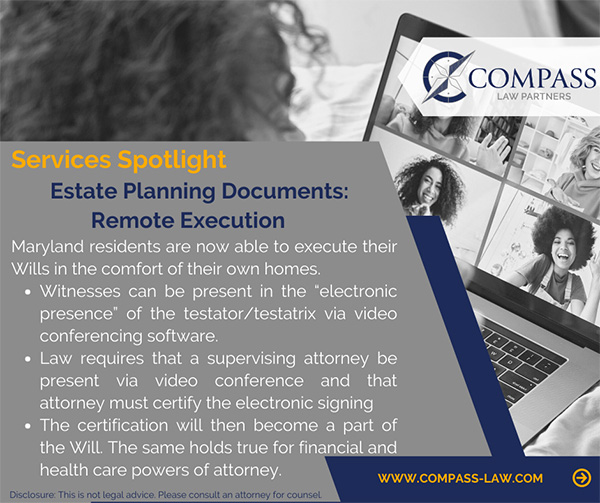 On April 21, 2022, Governor Hogan signed Senate Bill 36 (Chapter 177) into law. His signature codified the procedure for electronically signing Wills that [-'had been implemented by Executive Order during the pandemic.  This means that Maryland residents can execute their Wills in the comfort of their own homes.  Witnesses can be present in the "electronic presence" of the testator/testatrix via Zoom or other video conferencing software.  However, to ensure all formalities are followed, the law requires that a supervising attorney be present via video conference and that attorney must certify the electronic signing. The certification will then become a part of the Will.
Have you been putting off drafting your Will?  If so, please contact the attorneys at Compass Law Partners to get the process started.