Team Spotlight: Rob Garagiola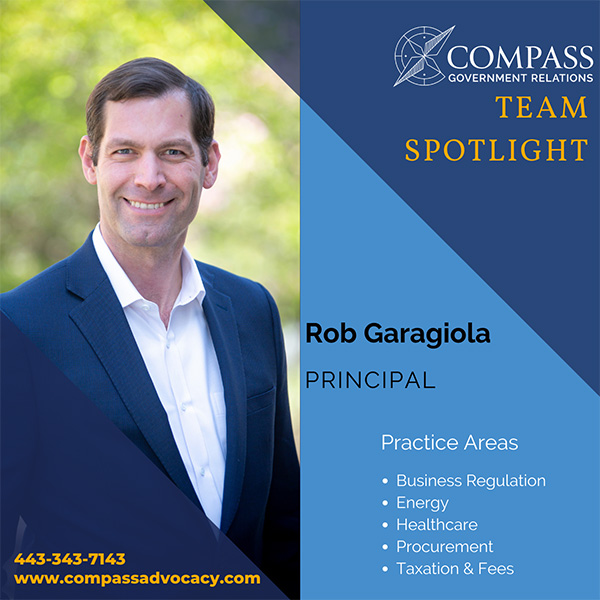 An expert on energy, tax, business regulation, and procurement matters, Rob lobbies for clients in Maryland, Delaware, and Washington, D.C. As a former Maryland State Senate Majority Leader and State Senator for ten years, Rob understands the inner workings of state government. Prior to becoming a State Senator, he spent close to a decade on Capitol Hill – both as a lobbyist and senior staffer for U.S. Rep. Frank Pallone, Jr., who is now the Chairman of the Energy & Commerce Committee. In addition, he has experience lobbying in Baltimore City and Frederick County. Rob also lobbies before the Delaware General Assembly, DC City Council, and in the halls of Congress.
A triple threat for Compass, Rob serves as a Principal for Compass Government Relations and Compass Public Relations and as the Managing Member for Compass Law. With nearly 30 years of legislative, lobbying, and advocacy experience at the federal, state, and local levels of government, and over 20 years practicing law in D.C. and MD, Rob plays a leading role in managing the Compass leadership team and nurturing the firm's enterprise growth and innovation.