Delaware Session 2022: That's a Wrap!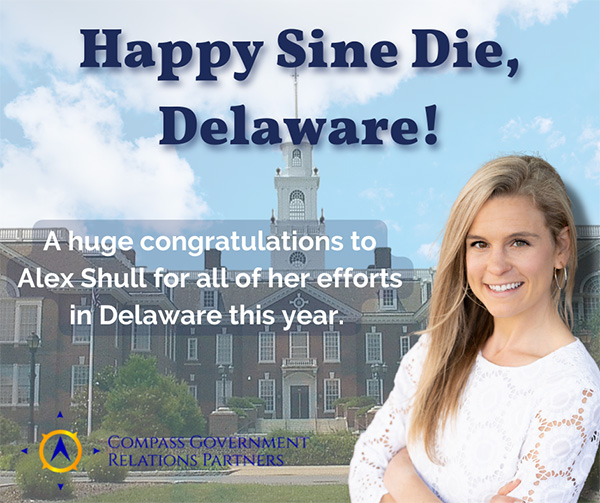 The 151st Delaware General Assembly has come to a close. Lawmakers adopted the state's largest ever operating budget to the tune of $5.1 billion. The spending bill makes significant investments in public schools and includes pay raises for state employees. Governor Carney also signed a $378.6 million-dollar one-time appropriation that will fund paid family and medical leave and the Library Connection Program, among others.
Beyond passing the largest budget in state history, the legislature moved a few notable pieces of policy including the Healthy Delaware Families Act which provides Delawareans with paid family and medical leave, the Telehealth Access Preservation and Modernization Act which enhances access to telemedicine, and legislation that increased the net metering cap in Delaware. Marijuana legalization and a polystyrene ban were two marque bills that did not make it across the finish line this year but are like to return in 2023.
With the legislative session behind us, Legislators will now set their focus on the 2022 election cycle. Due to redistricting, all 62 Legislators are up for re-election. The state's primary is scheduled for September 13th, just two months before the November 8th general.