Team Spotlight: Brian Della Rocca, Partner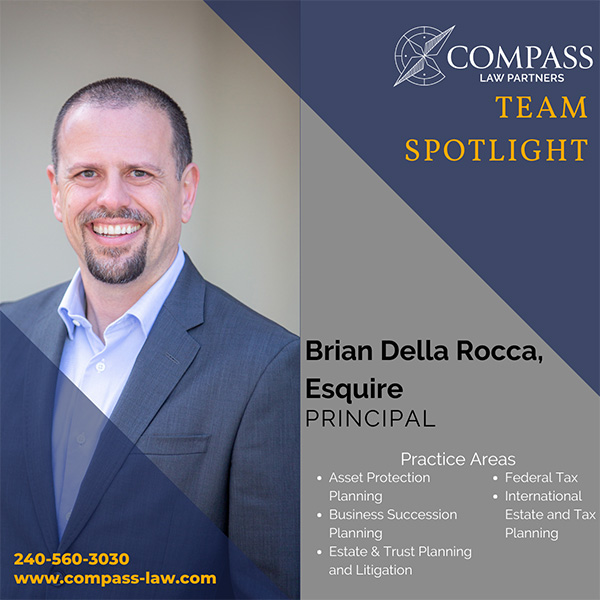 Named by Super Lawyers as one of the best estate and tax attorneys in the District of Columbia and the State of Maryland, Brian R. Della Rocca has built his career providing a straightforward approach to complex estate, trust, and tax issues. For nearly 20 years he has counseled a diverse group of clients from business-owners to retirees to mid-life planners in estate, tax, and asset protection planning. Brian specializes in advising high-net worth clients on income tax, charitable, estate and gift tax, and asset protection issues; developing, implementing, and supervising the administration of complex estates; advising on international tax issues; and guiding charitable organizations on the development and implementation of planned giving programs. He has represented countless domestic and international businesses and individuals, as well as tax-exempt organizations. Reputed for his even-keel temperament, Brian has been tapped to represent foreign embassies and consular offices for legal advice in situations where foreign laws contrast with U.S. law.
While he continues to accept new clients for estate and tax planning, Brian has more recently dedicated himself to representing IRS whistleblowers who have filed claims against various tax-exempt entities.